The GlenPark Partnership
2022-11-16
The GlenPark partnership, established between Glendower Preparatory School and Park Walk Primary School, although still in its infancy is organically growing into a holistic and sustainable partnership with a shared sense of moral purpose and a shared commitment to invest in and enhance educational outcomes for children locally.
Both schools feel truly privileged to be part of such forward-thinking school communities of parents, staff and pupils looking to develop mutually beneficial partnership opportunities with a shared purpose; to invest in children's education, enhance opportunities and outcomes, whilst broadening the experience of their pupils.
Since GlenPark partnership established earlier this year, achievements have been momentous in only a short time.
Parents, staff and pupils are now meeting and getting to know some incredible people across both schools and together we are discussing and enhancing best practice, whilst learning and implementing innovative solutions to complex problems.
To date we have started to explore teacher's career development opportunities, held joint staff meetings to kickstart partnership planning, established GlenPark Club running weekly activities between Glendower students in Year 6 and local Afghan students at Park Walk Primary School, completed our first joint Year 6 business entrepreneurial project, held a fun football afternoon of skill development for Year 3 and coordinated parent readers to support one-on-one reading in the classroom.
Together we are re-envisioning what a diverse education means for our children and enabling them to grow, learn and develop into well rounded and responsible young people, who are truly part of their local community both now and for the future.
@parkwalkprimaryschool
#together4tomorrow#glenpark
#schoolstogether
#partnerschat
#schoolspartnershipalliance
#parkwalkprimaryschool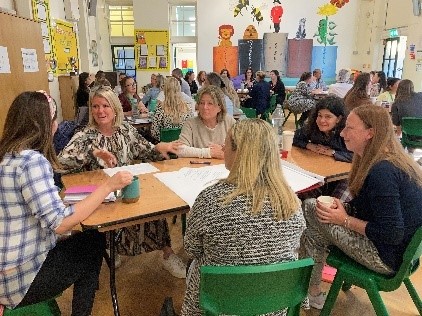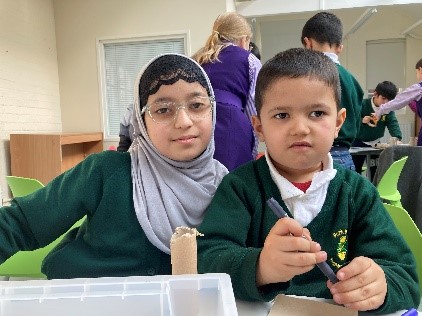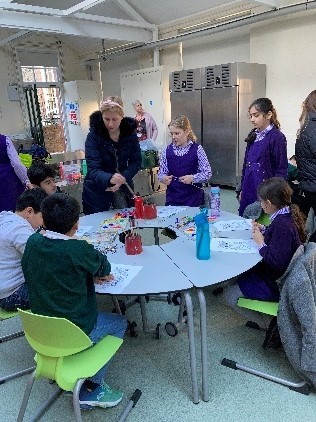 Previous Post
Next Post