Diwali Dancing Celebrations
2022-10-12
Glendower was filled with colour and Indian culture to celebrate the Hindu festival of Diwali, a time to celebrate the victory of good over evil and a time to welcome spiritual "light" and harmony in our lives.
Some of the Year 5 girls presented the story of "Nava Durga" or nine Avataras of goddess Durga, the sacred female energy. Durga is worshipped during these 9 days as she manifests in various forms. This is a testament to the roles that women take on in their every day lives as they create, nurture, show compassion , love , determination, resilience , courage and finally , strength and valour to destroy evil and protect loved ones.
These talented girls beautifully presented the traditional Kuchipudi classical dance, an embodiment of yoga with rhythmic moves and poses.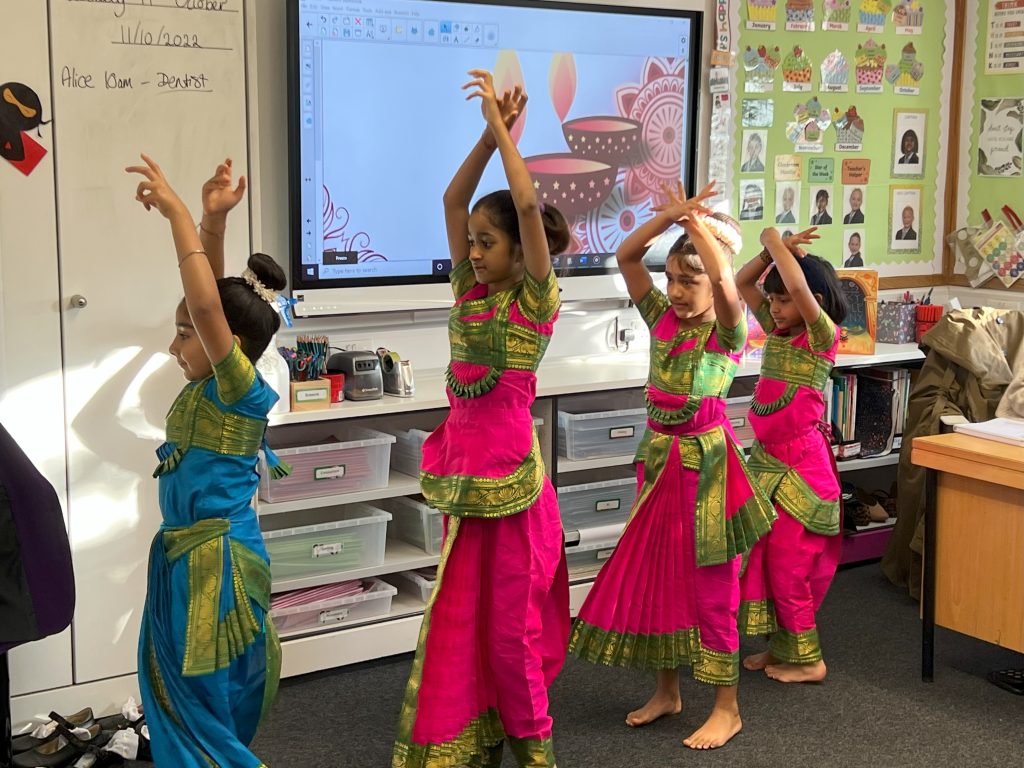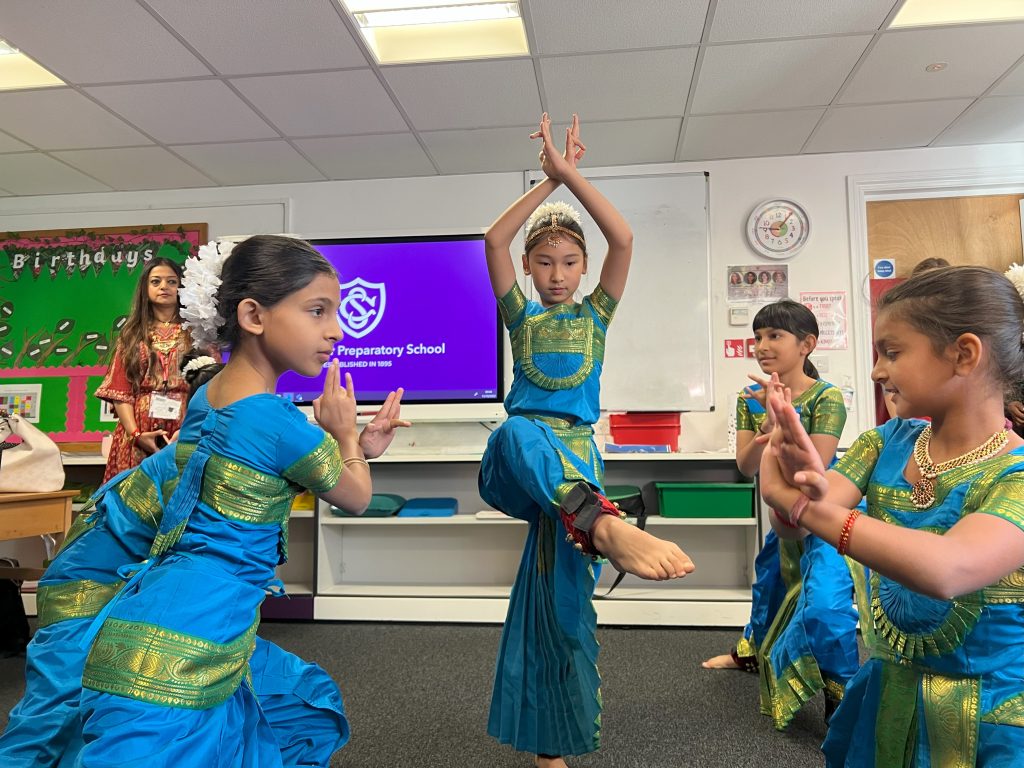 Previous Post
Next Post