Meet the Headteacher at Glendower Prep School – Nina Kingsmill Moore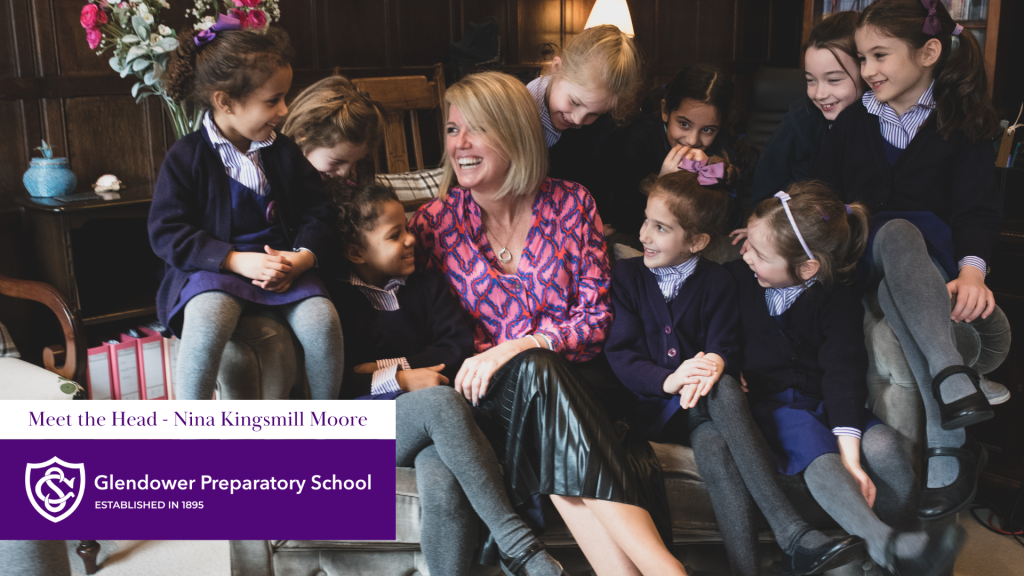 Glendower has a proud history, and over its 120+ years there have been a substantial number of incredible headteachers who have shaped the school in different ways, leaving their own impact on our wonderful community. We are proud to say that the current Head – Nina Kingsmill Moore – is continuing the trend of impressive individuals, with a talent for balancing the benefits of progressiveness without losing any of the traditional values that mean so much to our community.
Nina joined Glendower 4 years ago, now in her fifth year at the school, after 9 years at Lambrook School. Nina began life there on maternity cover, but then moved to Head of pre-prep and deputy head. This is her first headship, but after over 20 years working in education, there is a lot behind her story of reaching this point. Read on to find out more about her own journey to teaching, and headship, and see what you can learn from her experiences.
Beginnings in South Africa
Nina began her educational journey in South Africa, where she attended school from the age of 5 all the way through secondary school. Her path then led her to Durban, where she completed her teacher training, specialising in Geography. In South Africa, teacher training programs are known for their practical approach, involving annual placements in real classroom settings. While Nina initially focused on teaching primary school students, she was also qualified to teach Geography to senior-level students.
Subsequently, Nina returned to London and began her teaching career. She started as a supply teacher and worked at various locations throughout the South East of England. Her professional journey eventually led her to Wetherby, an all-boys prep school, where she served as the director of upper years for three years. She later assumed the role of Deputy Head before taking a hiatus for maternity leave, during which she welcomed three children into her life.
Why become a teacher?
Nina's motivation to become a teacher was crystal clear. She didn't consider herself the "best student" during her own school days and was determined to be the kind of teacher she wished she had. Her deep love for children drew her to the teaching profession, with a focus on helping those who may not find academics easy to navigate and appreciate. Despite her own experiences, she did have one exceptional teacher who greatly inspired her and played a significant role in her decision to become an educator – watch this space for more information about their impact on Nina's life, career, and outlook.
Nina's journey wasn't without its challenges. When she initially expressed her desire to become a teacher, she encountered scepticism from her headteacher. Yet, Nina's determined spirit turned that doubt into a powerful driving force to achieve her goal. She firmly believes that if she sets her sights on something, she will make it happen.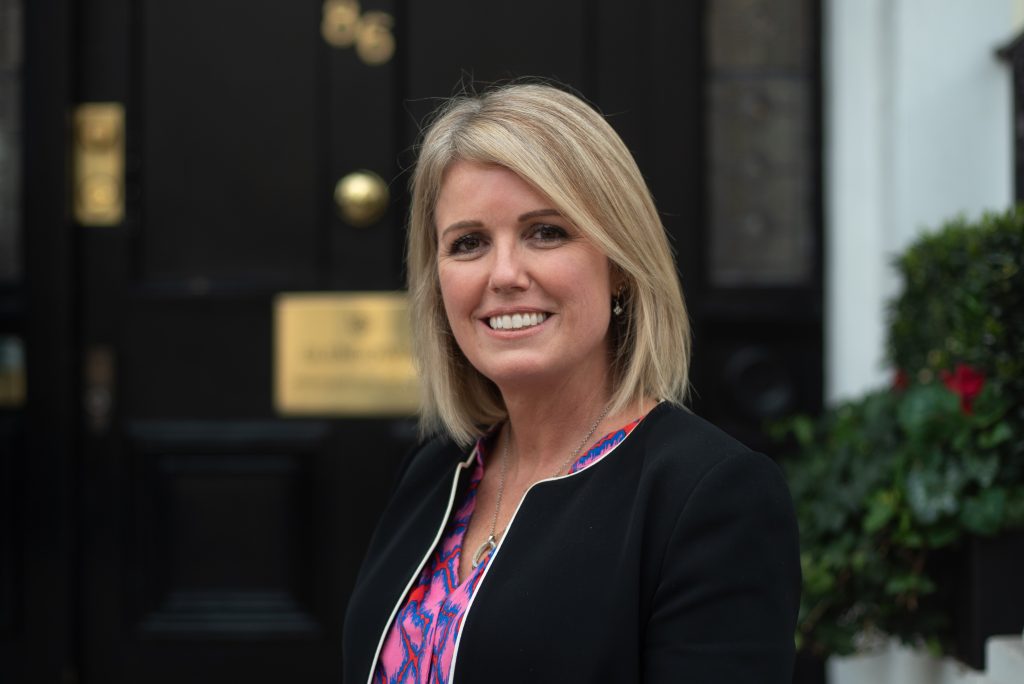 What makes a good school?
For Nina, education is the ultimate key to open doors in life. Her passion for teaching is unwavering, and she still wakes up every day with ideas and plans to support and inspire children, even when she's not in the classroom. She is a firm believer in active, collaborative, and challenging learning environments. Silence in the classroom is something she strives to avoid, as she understands that learning thrives on questions, pushing boundaries, and critical thinking.
Her leadership journey at Glendower School had its share of challenges, notably the impact of the COVID-19 pandemic and the resultant school closures. Nina's vision extended beyond academic excellence; she aimed to prioritise the well-being of the students. She separated academic and pastoral care roles and introduced a second Deputy Head, Laura Rodgers, to ensure a balanced approach to education without compromising standards. As a result, academic results have continued to improve.
Nina's commitment to education extends to embracing technological advancements. She initiated substantial updates to the school's IT infrastructure, particularly focusing on upskilling for remote learning. With the rise of AI, Nina and her team remain vigilant to keep up with developments and utilise AI to enhance the learning experience while counteracting potential time constraints.
What about the future?
Regarding the future of Glendower, Nina possesses a quiet confidence in the face of challenges but remains vigilant. The school aims to expand its community involvement and charitable efforts while engaging with parents to maintain its status as a destination school. Nina's goal is to attract exceptional teachers who can thrive in an innovative environment while respecting the school's traditions.
Outside of her teaching role, Nina has a daughter currently in the midst of her A-Levels and twins who are engaged in their GCSEs. On weekends, she values "sacred" time away from work to watch her children's sports matches, enjoy quality meals, and savour wine with her husband. She finds fulfilment in separating her professional and personal lives, allowing her to be fully present in both worlds. Above all, there's nothing she enjoys more than gathering with good friends, strumming a guitar, and singing along to songs.