Glendower Celebrates IDPE 2023 Celebration of Giving week, 13-17 November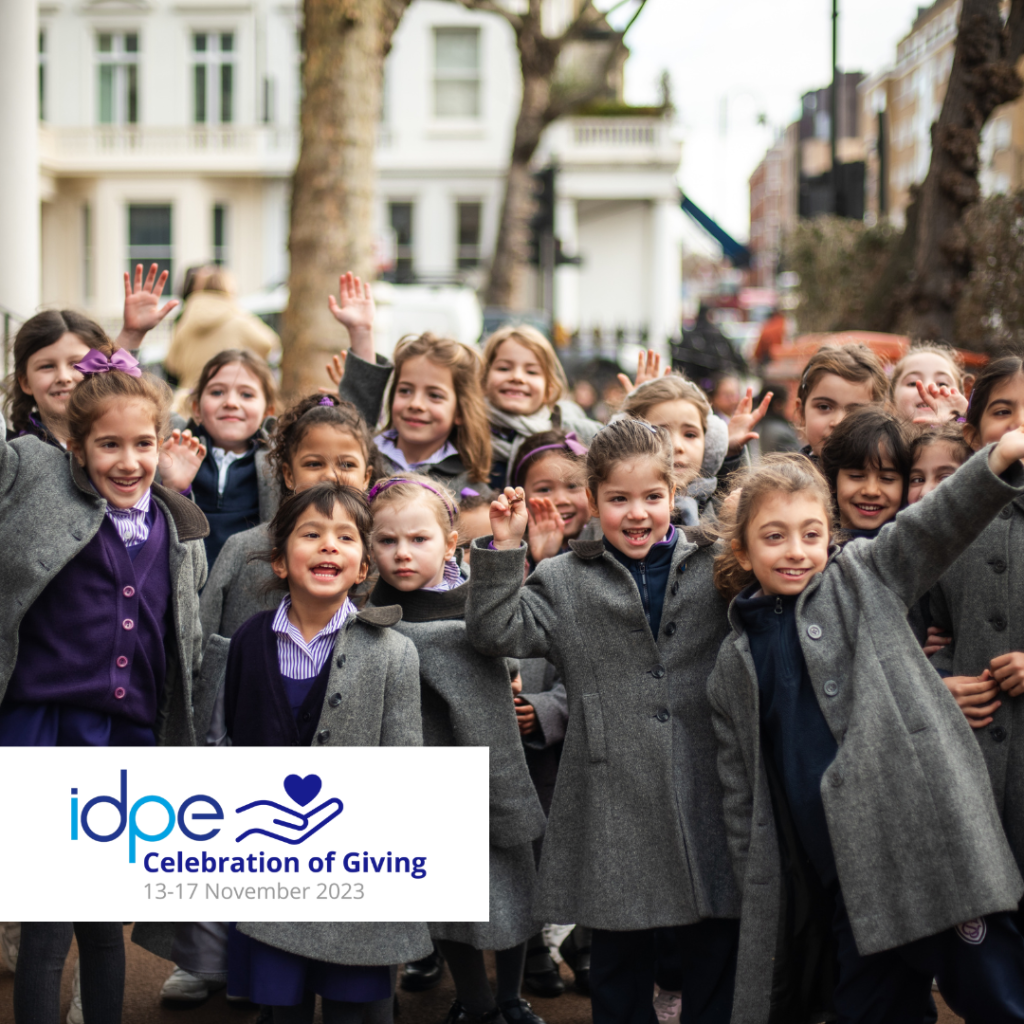 We are excited to mark IDPE's Celebration of Giving 2023, a week-long event that brings together schools, both independent and state, to celebrate the incredible generosity of our school community and the profound impact of our fundraising and engagement efforts on the lives of young people.
From Monday, November 13th to Friday, November 17th, 2023, Glendower will actively participate in this special event, sharing inspiring success stories, valuable case studies, and resources that highlight and exemplify best practices in the field.
At Glendower, giving, philanthropy and fundraising are integral parts of our commitment to supporting our local community. It is all headed up by Zoe Baines, our talented and experienced Director of Partnerships and Development.
Here are some of the initiatives and activities we are involved in:
Weekly Visits to a Care Home: Every Wednesday until Christmas, our Year 2 students will visit a care home just around the corner. This heartwarming initiative connects the young and the elderly, fostering a sense of community and compassion. Whilst there, the girls get involved in reading, art & craft, drawing, singing, board games, all together with the residents. In the New Year, our Reception and Year 1 classes will have the same opportunity.
Partnership Activities: We are thrilled to announce that our partnership activities are kicking off next term with our local primary school, Park Walk Primary School. In March, we will host the GlenPark Prep-Primary Debating Competition, bringing young minds together to explore important issues. Additionally, our school looks forward to welcoming Park walk Primary School pupils to join us for Reading Week and exciting STEM activities during Science Week.
Fundraising Initiatives: Glendower recently launched a bursary campaign in October, with the goal of raising £416,000 to support students in need. We are proud to report that, as of now, we have already raised an impressive £200,000. On October 6th, we launched www.glendowerconnect.org, which will further our mission to create positive change within our community. Last year, we successfully raised £120,000 to enhance our school's playground, providing a safe and enjoyable space for our students.
IDPE Schools' Giving Week: As part of the upcoming IDP Schools' Giving Week, we will be celebrating philanthropy within schools through the involvement of parents, alumni, and the broader community. We will also highlight how our community rallied to fundraise for our playground and discuss our ongoing bursary campaign.
Support for External Charities: At Glendower, we are committed to making a difference not only within our school but also in the wider world. We proudly support three external charities, as well as contributing to emergency appeals raising over £50,000 last academic year for charitable causes.
Deputy Head Miss Rodgers' Marathon Run: We are immensely proud of Miss Rodgers, who raised over £4,000 by running a marathon for the Brompton Fountain. Her dedication and commitment to a charitable cause are truly inspiring.
We look forward to celebrating and sharing the spirit of giving during IDPE's Celebration of Giving 2023. Join us in commemorating the positive impact our school community has on the lives of young people and the broader community. Together, we can make a difference and show our girls how to become gamechangers.