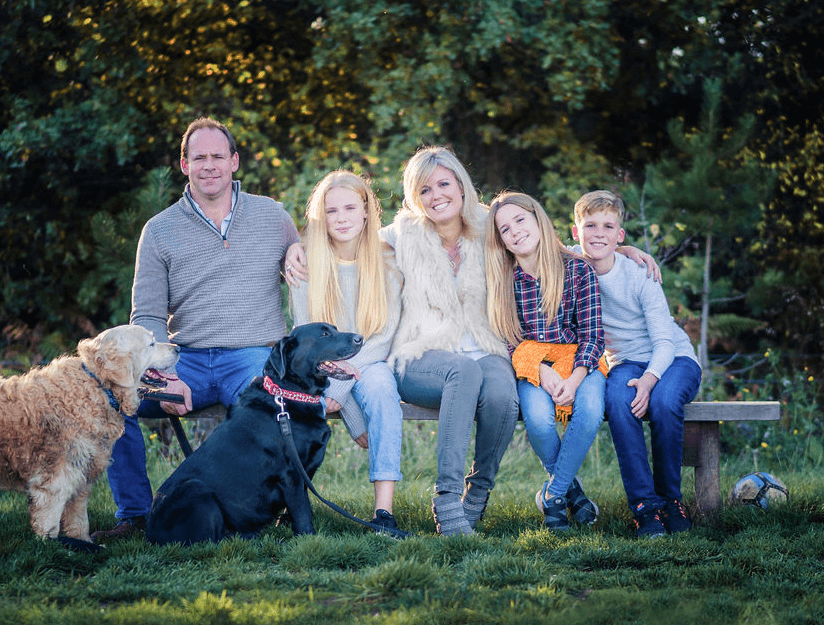 Glendower School is delighted to announce the appointment of Mrs Nina Kingsmill Moore as the new Headmistress of Glendower Preparatory School from September 2019. Born in the United Kingdom, Mrs Kingsmill Moore spent her educational years in South Africa, before returning to England after reading Education at Edgewood College (University of Natal). Having completed her Masters in Educational Leadership, she is a passionate educationalist, who loves nothing more than watching children flourish in a warm and stimulating environment.
Rupert Harrison, Chair of the Board of Governors, commented; "We received an excellent response to the post and this made the selection process even harder. Mrs Nina Kingsmill Moore was chosen from a final shortlist of outstanding candidates, and we are thrilled she has accepted our offer. It's clear she shares a passion for education excellence with Glendower as well as an excitement for inspirational, skills-based learning and extra-curricular enrichment. We are grateful to Diana Watkins and all her team at RSAcademics for having conducted such a thorough search with application and diligence which has resulted in this outcome.
Mrs Kingsmill Moore brings with her a wealth of experience from a number of top independent schools in the South Eastof England. As Deputy Headmistress of Lambrook School in Berkshire, a leading Prep school for 560 pupils, she teaches Mathematics and Geography and carries a number of senior roles, playing an integral part in the strategic decision making for the school, as well as an in-depth knowledge of the Prep School world and the transfer into the Senior School market. In her nine happy years at Lambrook, she has also run the Pre Prep, thereby bringing with her a unique insight into the enormous importance of the Foundation Years of any school.
Prior to this, Mrs Kingsmill Moore worked at Wetherby where she held the roles of Head of Upper Years and Deputy Headmistress. She has an excellent knowledge of the London School market and has worked closely with parents, guiding them through the decision making process around school choices. She has also taught at The Unicorn School in Kew and Upton House School in Windsor.
In addition to this, Mrs Kingsmill Moore is a Governor at one of the Langley Academy Trust Schools, where she is Vice Chair of the Governing Body, giving her an invaluable insight into the state sector and further enhancing her educational expertise.
Mrs Kingsmill Moore is married to Hugh, a founding partner of a Mayfair based corporate brokerage, and together they have three children; Mia, who will move to Marlborough next year, and twins Heath and Amelie, who are currently in Year 6 at Lambrook and hope to follow in their big sister's footsteps.
In her spare time, Mrs Kingsmill Moore enjoys travelling to new destinations and walking the two family dogs in the surrounding countryside. She enjoys exercising, playing for the staff netball team, reading a good book or settling into a gripping box-set.
She is delighted with her appointment and said, "I am thrilled to have been given this incredible opportunity to build on the excellent legacy of Mrs Sarah Knollys. I look forward to getting to know all the wonderful girls at Glendower and working very closely with the staff and parents who make up the Glendower community, while leading the school in its next chapter. I am passionate about education and believe the most valuable gift we can give our children is to enable them to become critical thinkers, who are curious about the world around them. This is an exciting phase for the school with development in many areas and I cannot wait to get started and continue to build on the excellent reputation of Glendower Preparatory School."
Rupert Harrison
Chair of Governors